Hue Lights
Advanced control for your Hue Personal Wireless Lighting System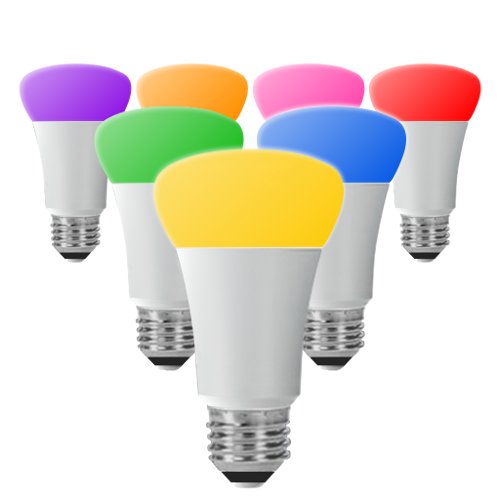 Spectacular choreographed audio/visual background animations! Bring your Hue Lights to a whole new level with multi-track, synchronized, and visually appealing light animations. The "Hue Lights" third-party app for iPhone, iPad, and iPod Touch gives you fast, accurate, and complete control of your Hue Personal Wireless Lighting System. Create personalized categories, scenes, and favorites. Access frequently used lighting scenes with just one tap. Set up your favorite colors with precise control over all possible light attributes. Apply favorites to lights, scenes, and groups for quick set-up and changes. Organize categories and scenes to match your unique configuration.

Questions? Check out our Frequently Asked Questions section.
Screenshots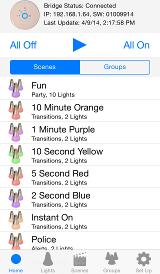 Home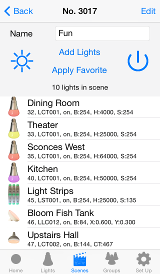 Manage Scene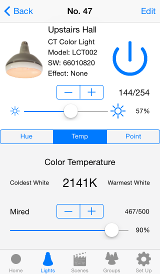 Manage Light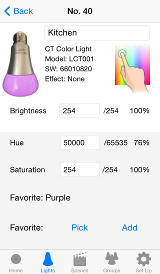 Edit Light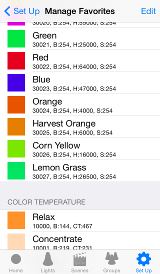 Manage Favorites
What's New in v1.1?
Choreographed audio/visual background animations with quick access from the Home screen!
Create and share 16 User Defined Groups with other iOS devices on your WiFi network
Toggle between Recently Used Scenes and Recently Used Groups on the Home Screen
Scenes can now turn some lights on and others off
Unlocking all of the lights now automatically adds your lights to every System Scene
You can now access the Favorites screen any time you see a Hue bulb; just tap it
10 Bonus Scenes and 15 Favorites unlocked when you purchase the Unlock 100 Scenes In-App item
Features
Real-time feedback on lights and on screen when updating any light attribute
Light summary screen displays concise status of all lights
Large selection of pre-defined Favorites and Scenes
Custom images for Hue Lights, Bloom, Light Strips, BR30, and GU10
Create scene transitions from instant to 10 minutes
Use groups to immediately change all lights simultaneously
Change light attributes with sliders, steppers, numeric input, or color pickers
Dedicated controls for Hue/Saturation, Color Temperature, and X/Y Point color modes
Designed to work well with large Hue deployments
Custom screen for scene creations on iPads
About
Hue Lights dynamically updates the Home screen with your recently used scenes and groups. This optimizes the time it takes to find and activate your favorite scenes and groups.
Includes 43 favorite colors across Hue/Saturation, Color Temperature, and X/Y Point color modes.
Includes 35 pre-defined scenes including Light Recipes, Colorloop, Alerts, and Transitions.
The free version allows control of lights 1 and 2. In-App purchases can unlock all lights and more scenes.
Requires Hue Personal Wireless Lighting Starter Set to operate.
Localized in English, German, French, Dutch, Danish, Spanish, Chinese, Japanese, and Korean.
Supported Hardware
The Apple Store also has Hue Lights hardware including BR30 bulbs, BR30 Starter Kits, and Philips/Disney Friends of Hue StoryLights.
Hue Personal Wireless Lighting is a trademark owned by Koninklijke Philips Electronics N.V., see www.meethue.com for more information. Hue Lights and LapApps, LLC are in no way affiliated with the Philips organization.
---
Legal Notices
© 2014, LapApps, LLC. All rights reserved. |
Privacy
|
Support
|
News
|
Download